Click On The Amazon Banner Below Before You Order Anything From Amazon.
Doing this helps to cover our forum server expenses. This does not effect what you order from Amazon at all. To sum things up, Amazon gives us up to 6% in commission. If you have and ad blocker, click this message to be linked to Amazon. It works the same way. ~Thank you for your support of Upstate4x4.com

Savage 4x4 Event Ft. Myers, FL
08-08-2015, 05:02 PM
yellowx16
Upstate4x4 Admin



Posts: 737
Joined: May 2013
Reputation: 3
Savage 4x4 Event Ft. Myers, FL
My parents recently moved to Florida, so I'm visiting for the week. My dad and I went to a local 4x4 shop for a small meet and greet type show event. Prodigy Performance had a '12 JK with their turbo kit on it making 380 hp at the wheels. I got a chance to ride in it too and it has a ton of power. Here are some pics.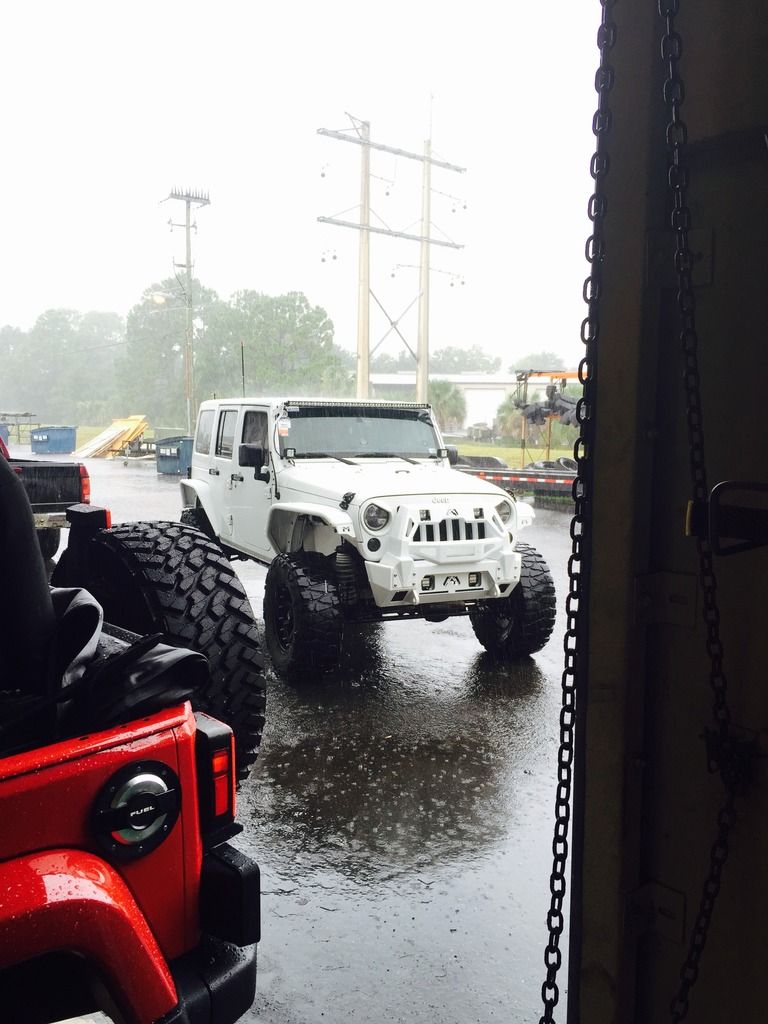 My dad's SAS Chevy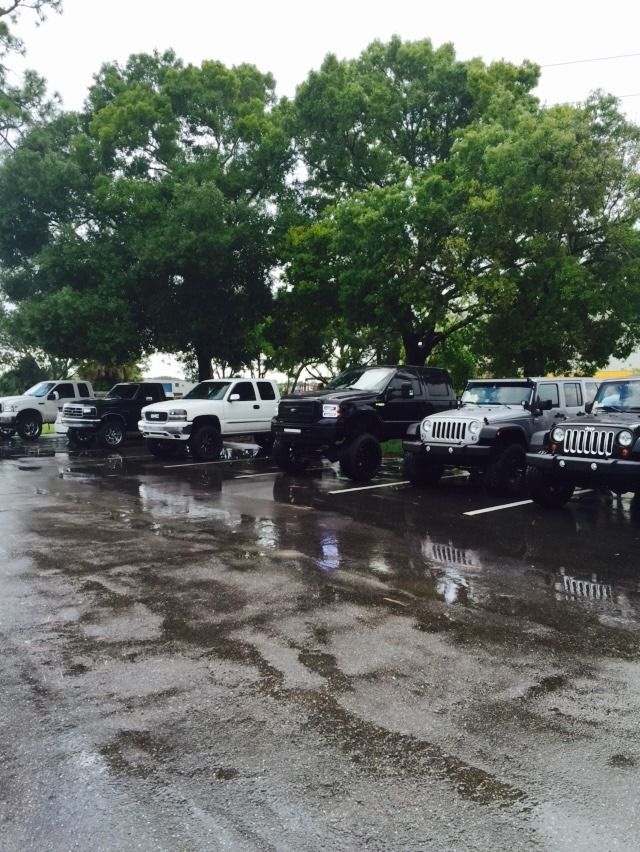 08-08-2015, 07:29 PM
BlueCrawler
Twisted Axles Member


Posts: 457
Joined: Oct 2014
Reputation: 0
RE: Savage 4x4 Event Ft. Myers, FL
I'm a loyal TJ guy till the end but I gotta admit those are some seriously bad ass JK's! Thanks for sharing the great pics!
08-10-2015, 05:13 PM
AA1PR
Senior Member


Vermont Mountains
Posts: 261
Joined: Jan 2015
Reputation: 0
RE: Savage 4x4 Event Ft. Myers, FL
yours dads GM looks nice & I adore that white jeep
---
ExpeditionNorth.com Its not about the destination, its the journey.
2004 GMC Yukon & 1966 Stevens M416 trailer

User(s) browsing this thread: 1 Guest(s)