This is a how to on recentering H1 wheels. There are quite a few tutorials out there on this already, but since I'm building a set, figured I would post it here.
What I started with is a set of 5, 24bolt HMMWV wheels and tires. Tires are 37x12.5x16.5, and the wheels are 9.75" wide.
The backspacing on these wheels is around 7", and is too much for most vehicles. When these are finished the backspacing will be at 3.25".
First thing to do is dismount the tires, never heat or weld on a wheel with the tire installed, it may explode from excessive pressure. Here you can see the rubber insert that makes these wheels a double beadlock.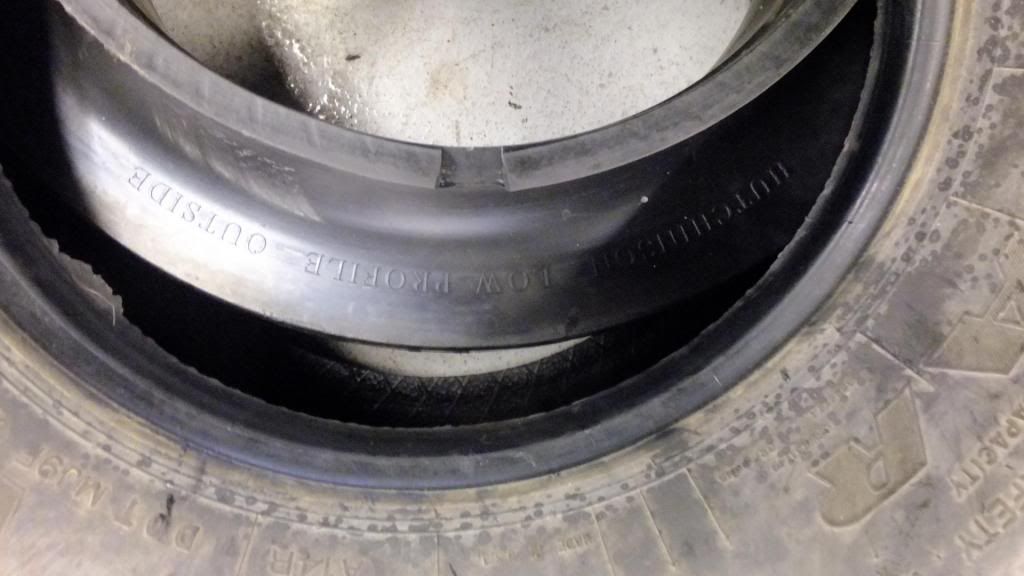 Here is a view of how everything goes together.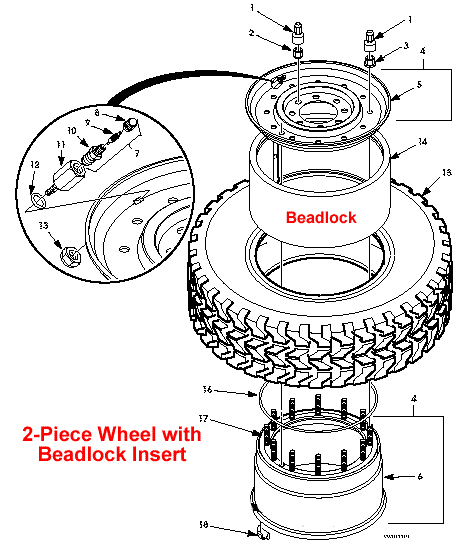 Next cut the original center out of the wheel. I tried doing this with a brake lathe, but it just chattered and generated too much heat. A regular lathe or jigsaw will work, but I had Rafael cut them out with his plasma cutter.
(11-25-2013 07:29 AM)

AlvarezMetalWorks Wrote: [ -> ]I got the pleasure of cutting the centers out of these wheels. God I wish someone had a nice 35" mud tire in a 16.5 that didn't cost $300+ each. However BFG sells their AT in a 35X12.5R16.5 Might do that and just save up for an extra set of wheels and good mud tires later down the road. We'll see...








---
The wheel centers are from C&M Performance Machine, and are the pressed in style. There are many different style centers out there, I chose these because they are one of the strongest and easy to install.
1/4" thick, it would be a challenge to bend one.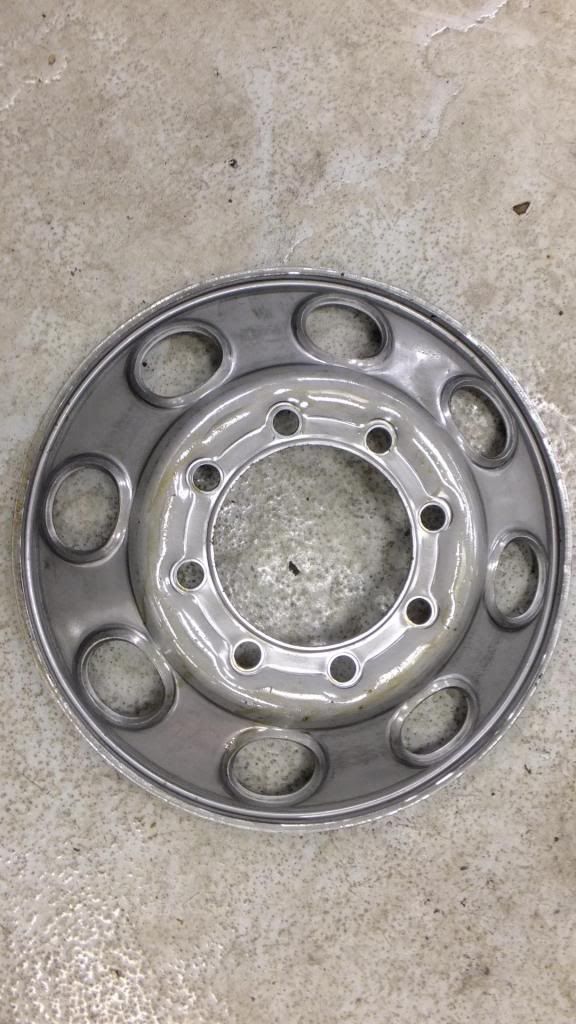 These fit snugly up against the first step in the rear half of the wheel.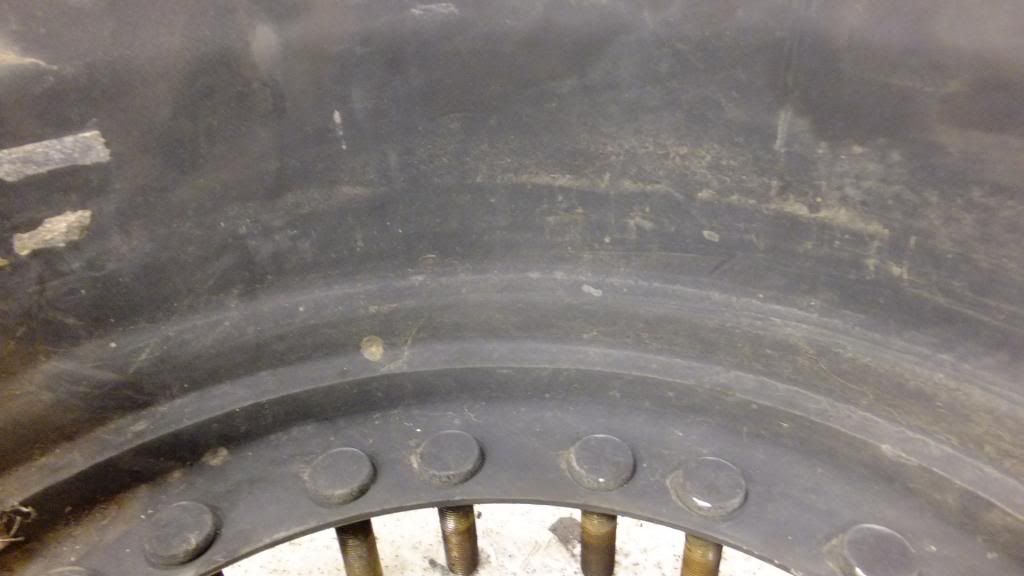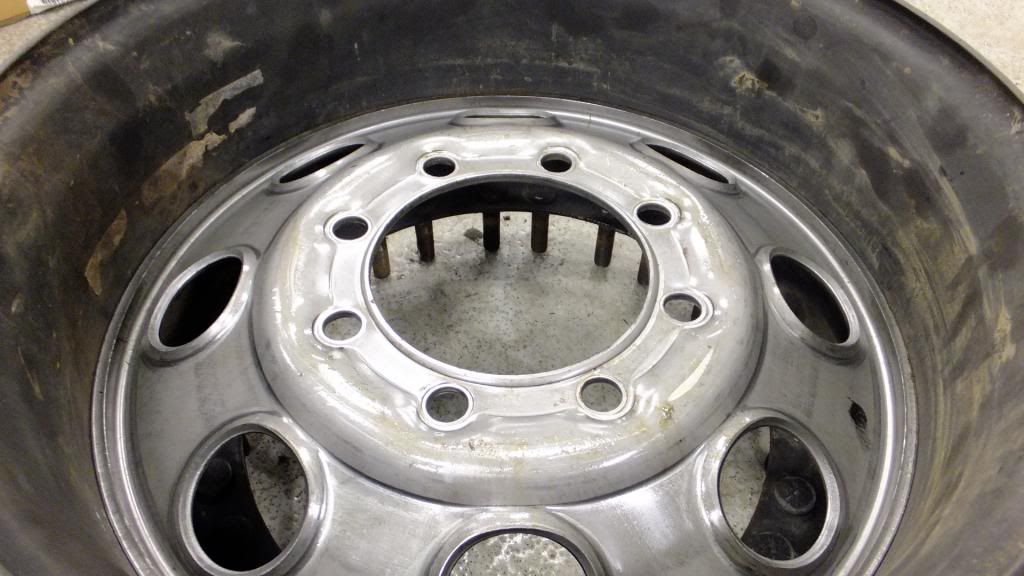 The cleaned the paint off the rear half of the shell, ready for welding. Be careful when sanding or grinding this kind of paint. The military uses CARC on them, which can be harmful if inhaled.